by: Andy Nowak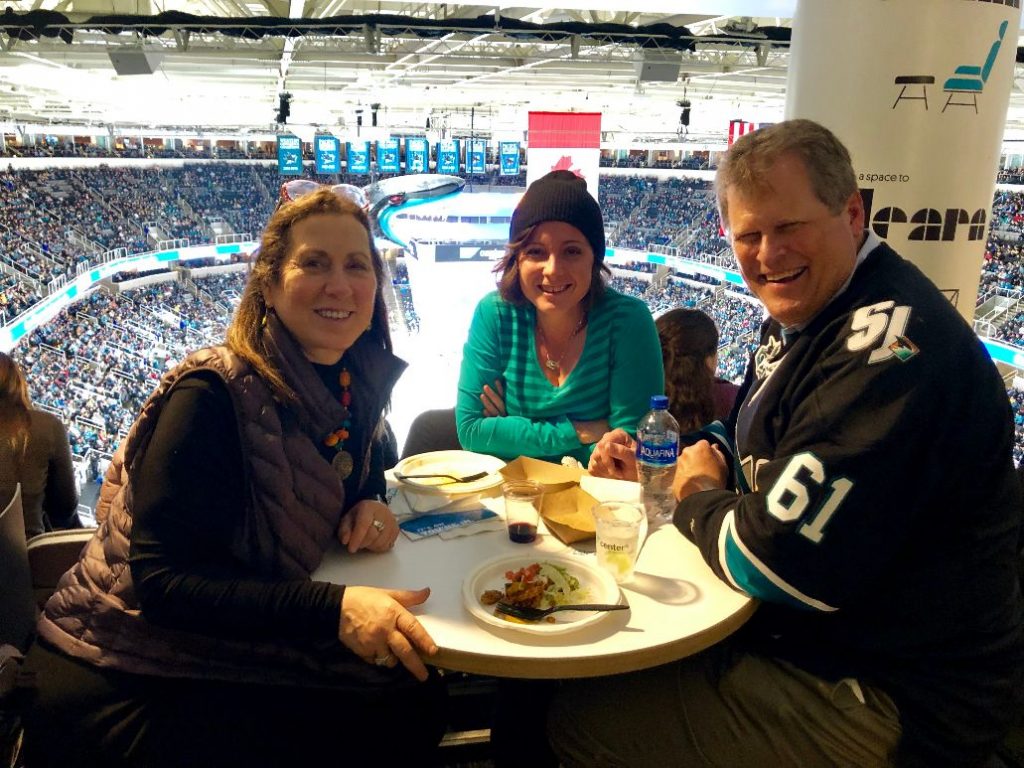 It was another wonderful and loud evening in the Tank watching the Sharks pull off a victory against the Pittsburgh Penguins, all thanks to our generous sponsors: Belgard, Delta Bluegrass, Landscape Forms and Miracle Play!
The same traditions we all love filled our hearts with joy, while the game itself was a new and exciting thriller! The Penthouse Plaza provided an ideal atmosphere for the pre-game social where new and old colleagues mingled, chowed down on tacos, and enjoyed sipping on a shark-arita or two (teal colored margarita). Not only was the game itself an exciting thriller adding to this fun social, it was also a memorable one. Justin Braun was the game's feature player, and had an assist in the third to live up to the hype. The game was also Joe Thorton's 1,000th game in teal as a San Jose Shark, and to compliment this milestone, Thorton had a goal in the second period. To top off this momentum for the Sharks, Tomas Hertl scored his third goal with 25 seconds left in the game, sending hats flying on to the rink!
A win for the Sharks over the Pittsburgh Penguins, and a fun evening catching up with familiar faces kicked-off 2019 with a bang! We've got a fun year ahead of us, and if you weren't able to make it down to the South Bay, there are plenty more events planned for the coming year.