ASLA Elevates 48 Members to the Council of Fellows
The American Society of Landscape Architects (ASLA) has elevated 48 members as ASLA Fellows for their exceptional contributions to the landscape architecture profession and society at large. Election to the ASLA Council of Fellows is among the highest honors the ASLA bestows on members and is based on their works, leadership/management, knowledge, and service.
ASLA Fellows will be elevated during a special investiture ceremony at the 2023 Conference on Landscape Architecture. Additional information about the 2023 Class of Fellows is available on the ASLA Council of Fellows webpage.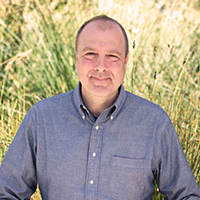 Willett Moss, ASLA
CMG Landscape Architecture, San Francisco
Nomination in Works by the Northern California Chapter
For more than twenty-seven years, Willett Moss has been an advocate for sensitive revitalization of cultural landscapes through design. Informed by his Fellowship at the American Academy in Rome, Willett designs public spaces with clear purpose, both symbolic and utilitarian, recognizing how memorable landscapes contribute significantly to the creation of community identity. He cofounded CMG Landscape Architecture in 2000 and advanced a design approach rooted in pragmatism, the pursuit of innovation, and collaboration. With emphasis on creating places with a striking sense of purpose, Willett has led the firm's largest culturally and historically significant projects as design principal over the past two decades. Among his best-known projects are: Revitalization of the Lower Sproul Plaza and Student Community Center, Berkeley, with a design honoring the site's historic use as host to Berkeley's civil rights and free speech movements and its midcentury modern character, and artfully integrates social and ecological improvements into the campus center; Civic Center Public Space Plan, San Francisco, directing an interagency effort and engaging over sixty community organizations to revive historic axial relationships, welcome citywide gatherings, and serve daily open space needs with playgrounds, gardens, and memorials; and St. James Park, San Jose, CA, leading a transformation of the 150-year-old historic downtown park by repositioning existing civic monuments, adding new ones, and conserving the expansive historic tree canopy, while reorganizing an undefined public space for a variety of new community uses.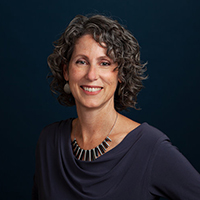 Kate Stickley, ASLA
Arterra Landscape Architects, San Francisco

Nomination in Works by the Northern California Chapter
Kate Stickley has been instrumental in creating a new ecological aesthetic for residential design in California, merging a keen understanding of site dynamics and natural factors with a highly developed sensitivity to people's relationship to the land. In 32 years of practice, she has provided insightful design leadership with an extensive list of built work, and developed longstanding relationships with clients, strategic partners, and collaborators. As cofounder and CEO of Arterra Landscape Architects, she is committed to melding the inherent characteristics of the land into the expression of daily patterns of life with a broad vision and innate understanding of composition, informed by contemporary art and sculpture. Kate's commitment to fostering sustainable ideals is manifested in her dedication to pro bono work as well as through her engagement with students and emerging professionals. Her notable projects include: Meadow in the Sky, Kentfield, CA, an early project that demonstrated that planting and sustainable design could be contemporary and sophisticated, embedding high performing systems into a peaceful, zen-like aesthetic; The George Mark Children's House, San Leandro, CA, a four-year pro bono master planning process of a five-acre pediatric palliative care center, that wove the campus together and created a natural place of healing, respite, and wonder; and Slot House, Los Altos Hills, CA, a modernist house located amid oak woodlands where she created a series of sculpted cascading spaces and rendered the landscape with deliberate and targeted colors and textures that complement the home's bold forms.