ASLA Elevates 23 Members to the Council of Fellows
The American Society of Landscape Architects has elevated 23 members to the ASLA Council of Fellows for 2017, 3 of them of the Northern California Chapter. Fellowship is among the highest honors the ASLA bestows on members and recognizes the contributions of these individuals to their profession and society at large based on their works, leadership and management, knowledge, and service.
The designation of Fellow is conferred on individuals in recognition of exceptional accomplishments over a sustained period of time. Individuals considered for this distinction must be members of ASLA in good standing for at least 10 years and must be recommended to the Council of Fellows by the Executive Committee of their local chapter, the Executive Committee of ASLA, or the Executive Committee of the Council of Fellows.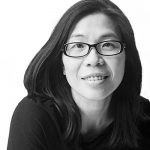 Hui-Li Lee, ASLA
SWA Group
Sausalito, CA
Hui-Li Lee, of SWA Group, received her nomination, in Works, from the Northern California Chapter. Drawing from her firsthand understanding of both Eastern and Western thought processes, Hui-Li has the rare ability to bridge that often-imposing cultural chasm. She commands a superior sense of scale, exceptional site planning skills, keen intuition, a deep understanding of contemporary landscape ecology and urban issues, and the ability to analyze the unique attributes of specific project sites. Early in her career she concentrated on landscapes for urban plazas, mixed-use spaces, and office buildings. She now focuses on the large-scale urban renewal opportunities now beckoning in China. With this change of scale and purpose she addresses the urgent need for new and repaired infrastructure. She is an ideal advocate who strives to resurrect the invisible, nearly forgotten natural systems now so greatly at risk.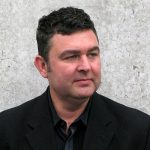 James A Lord, ASLA
Surfacedesign Inc
San Francisco, CA
James Lord, of Surfacedesign Inc., received his nomination, in Works, from the Northern California Chapter. A landscape architect and urban designer with a background in architecture, James consistently aspires to highlight the materiality and siting of his projects. The stone paving at the IBM Plaza in Honolulu, for example, epitomizes his obsession with materiality. The plaza's paving pattern reveals three dynamic qualities of the same volcanic stone to express Hawaii's geology: honed to catch the light, flamed for a matte appearance that shimmers when viewed from above, and split-faced to expose a rugged depth. Whether with Iwi communities in Auckland, New Zealand, or indigenous descendants in Honolulu, he is passionate about community involvement and builds on these conversations to capture a story-a moment-and make it a physical/spatial manifestation. In his imagination he brings cultural narratives to life.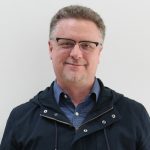 Gavin McMillan, International ASLA
Hargreaves Associates
San Francisco, CA
Gavin McMillan, of Hargreaves Associates, received his nomination, in Works, from the Council of Fellows Executive Committee. Gavin's work encompasses transformative post-industrial landscapes, urban ecology and hydrology, and the application of innovative sustainable design and construction principles. His projects of professional distinction include the 21st Century Waterfront and Renaissance Park in Chattanooga, the Louisville Waterfront Park in Kentucky, and the Riverfront Revitalization Plan & Cumberland Park in Nashville. His contribution to the innovative planning and sustainable construction of large-scale-event landscapes includes the Sydney 2000 Olympics in Australia, the Queen Elizabeth Olympic Park in London, and The Commons in Minneapolis. He leads by example through his significant body of work, which showcases how challenging and complicated sites can be reconfigured creatively as valued cultural and ecological resources. He is one of those rare individuals who sees the trees and the forest simultaneously.