The American Society of Landscape Architects (ASLA) has elevated 22 members as Fellows for their exceptional contributions to the landscape architecture profession and society at large. Election to the ASLA Council of Fellows is among the highest honors the ASLA bestows on members and is based on their works, leadership and management, knowledge and service. Congratulations to the newly elevated Fellows especially those nominated by the Northern Califonia Chapter Michael L. Boland and Robert Hewitt.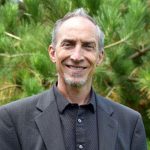 Michael L. Boland, ASLA
Presidio Trust, San Francisco
Michael Boland received his nomination in Leadership/Management from the Northern California Chapter. Applying his ideals at San Francisco's Presidio, a singular place of national significance, he has led and managed the transformation of this former army post into a beloved public space. For nearly three decades, he has inspired this transformation in collaboration with the National Park Service, the Presidio Trust, and the Golden Gate National Park Conservancy. To establish the Presidio as a model of sustainable park design and management, he worked closely with an array of world-class professionals to create a wide range of facilities and cultural, recreational, educational, and service experiences that connect diverse audiences to the Presidio's unique history and ecology. Simultaneously, he played a critical role in the creation of the National AIDS Memorial Grove in Golden Gate Park by establishing a collaborative design process that actively involved a community reeling from the impact of the AIDS crisis. Michael's distinguished and inspirational professional engagement exemplifies the best of landscape architecture.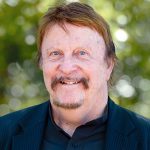 Robert Hewitt, ASLA
Clemson University, South Carolina
Robert Hewitt received his nomination in Knowledge from the Northern California Chapter. During a period of more than two decades as a Professor of Landscape Architecture at Clemson University and the Pennsylvania State University, Robert has gained recognition for an impressive range of accomplishments, receiving 30 significant university and state, regional, national, and international awards of distinction for research, scholarship, creative works, teaching, and publication. A versatile and passionate educator, he has fostered critical design thinking, guiding thousands of future professionals to a better understanding of the scope of landscape architecture, teaching more than 60 undergraduate, graduate, and doctoral courses at universities on four continents. His research and practice demonstrate the potential of professional and academic practice models based on the notion of a "designer-scholar." As a consummate mentor, innovator, teacher, and practitioner, Robert has encouraged learning through leadership, advising students throughout their education and as they transition to emerging professionals.