The American Society of Landscape Architects (ASLA) is proud to announce the 2019 Honors recipients. Selected by ASLA's Board of Trustees, the honors represent the highest awards ASLA presents each year. Honors will be presented at ASLA's annual President's Dinner during the Conference on Landscape Architecture in San Diego, CA this November.
In addition, ASLA is proud to announce the induction of six honorary members in 2019. Honorary membership is among the greatest honors ASLA may bestow upon non-landscape architects in recognition of notable service to the profession. Since its inception in 1899, ASLA has inducted only 231 honorary members including Marc Trieb from the Northern California Chapter.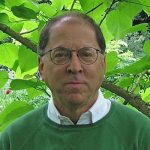 Marc Treib
Marc is a preeminent scholar of landscape history and design. He is an author, an editor and essayist of numerous books and publications on iconic landscapes and landscape architects, and is known for his expertise on modernist design. He is widely recognized as an authority on the work of Thomas Church and Garrett Eckbo and has shed light on other, international designers of that era. Marc has advanced the discourse of landscape architecture and positioned the critical interpretation and analysis of our work and ideologies on a level equal with other design disciplines. CLICK HERE to read about the Honors Recipients.