The American Society of Landscape Architects has elevated 35 members to the ASLA Council of Fellows for 2021, 2 of them of the Northern California Chapter. Fellowship is among the highest honors the ASLA bestows on members and recognizes the contributions of these individuals to their profession and society at large based on their works, leadership and management, knowledge, and service.
The designation of Fellow is conferred on individuals in recognition of exceptional accomplishments over a sustained period of time. Individuals considered for this distinction must be members of ASLA in good standing for at least 10 years and must be recommended to the Council of Fellows by the Executive Committee of their local chapter, the Executive Committee of ASLA, or the Executive Committee of the Council of Fellows.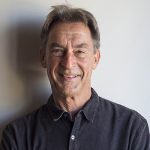 Ron Lutsko, ASLA
Lutsko Associates Landscape, San Francisco
Nomination in Works by the Northern California Chapter
Ron Lutsko is a trailblazer in the West Coast landscape architecture community, where his passion for sustainable horticulture and the agrarian landscapes of California is evident in the many ecologically minded and beautifully detailed outdoor spaces he has designed since he began his practice 40 years ago. Ron's work is a powerful inspiration to others through its unique synthesis of elegant aesthetics, exquisite craft, and painterly use of native and drought tolerant plant materials. An abiding respect for ecological systems, sustainability, and the agency of conceptual art supports his firm's integrative design philosophy as evidenced in their residential, commercial, civic, and institutional landscape designs around the world. Among the firm's award-winning projects are: Kua Bay Residence, Kua Bay, HI—a residence on Hawaii's dry, volcanic Kona shore with indoor-outdoor living spaces that trace a landscape from mountain to ocean; UC Davis Arboretum GATEway Garden, Davis, CA—a public garden that combines natural beauty and contemporary design and provides an immersive experience of the lost landscapes of the Central Valley; and Law Winery, Paso Robles, CA—the landscape successfully marries contemporary architecture to its natural locale on a hilltop above the Salinas Valley. Ron's forward-thinking interests in agriculture, land restoration, public spaces, and private gardens have influenced a generation of California landscape architects.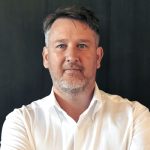 Roderick Wyllie, ASLA
Surfacedesign Inc, San Francisco
Nomination in Works by the Northern California Chapter
Roderick Wyllie's horticultural knowledge and passion for craft and material authenticity have led to a portfolio of unique projects that includes public parks, campuses, wineries, and residential gardens. He considers planting a primary lens from which to design, rather than a secondary tool to support larger concepts and he creates spaces that are multifaceted expressions of site complexities, user-needs, and larger ecological systems, while also curating moments of beauty. As a founding partner at Surfacedesign, Roderick is a mentor and resource for all employees, sharing current discourse and praxis of the profession and creating an environment that sparks curiosity and dialogue. He brings this model to his teaching as well, leading studios at multiple institutions. Among his most celebrated projects are: Lands End Lookout, San Francisco—seeds were harvested from the site's micro-watershed and propagated to create a lush and resilient plant palette requiring no irrigation; Faust Winery, St. Helena, CA—a painterly landscape that is a journey from light to dark; and Museum of Steel, Monterrey, Mexico—subtle grading that peels up from the ground creating a dramatic patterned green roof that is both sculptural and sweeping. Roderick draws on his background in music and art history to root projects in narratives that embed layers of meaning and discovery into his celebrated portfolio of works.
Tagline Box for Emphasis
Content here for the tagline/callout/pullquote