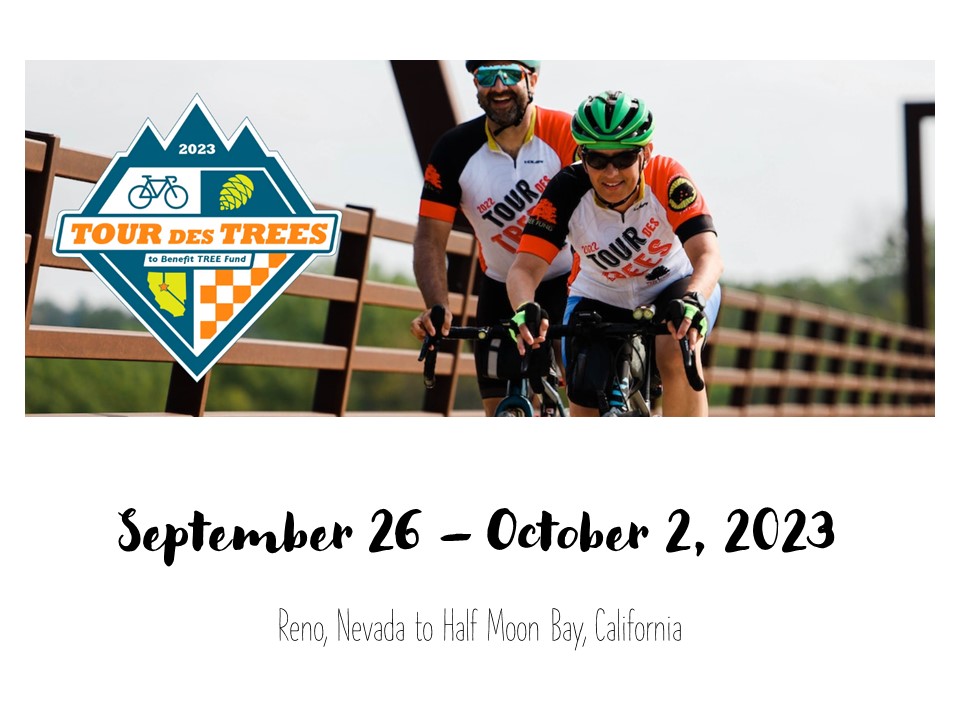 Reno, Nevada to Half Moon Bay, California
Are you a bike pedaling landscape architect?
Please consider participating in the 2023 Tour des Trees. It's an annual weeklong bike ride to benefit the TREE (Tree Research and Education Endowment) Fund, an organization that supports:
• Scientific research on urban tree care issues.
• Education programs related to trees.
• Scholarships for students aspiring to be green industry professionals.
For the fifth year, Team ASLA is being formed for the ride. All landscape architects(and their friends) are welcome to join. It is possible to ride for only one or several days! The 380 mile route begins in Reno, skirts Lake Tahoe, crosses California and ends on the coast south of San Francisco at Half Moon Bay.
For further information or to register as a rider (and Team ASLA member), go to https://treefund.org/tourdestrees.
Or – contact Team ASLA Coordinator David Gorden, FASLA at dgorden@holemanlandscape.com or 317.849.3120
Share This Story, Choose Your Platform!