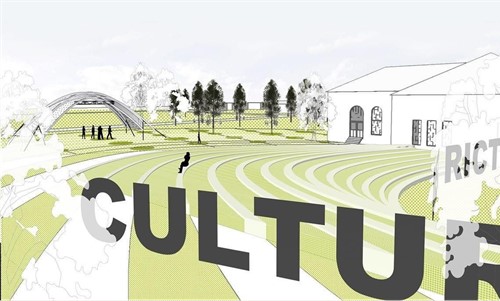 Lunch with Leaders – Industry Icons Blink!LAB architecture – Beyond Boundaries with June A. Grant
June 16, 2021 @ 12:00 pm

-

1:00 pm

|

$25,
What does it mean to dedicate a design studio to the immediate questions outside the studio walls? To commit to a way of working that requires years of social observation, collaborative initiatives and immediate partnerships? blink!LAB was launched in 2015 with a mandate to weave community projects and private clients as a viable business model. June A. Grant, Design Principal, will discuss projects that shed light on how a small design studio embraces and implements big ideas.
June A. Grant, RA, NOMA
June A. Grant, RA, NOMA, is Founder and Design Principal at blink!LAB architecture; a boutique research-based architecture and urban design practice. Launched in 2015, Blink!LAB is based on Ms. Grant's 20 years' experience in architecture, design, and the urban regeneration of cities and communities. Her design approach rests on an avid belief in cultural empathy, data research, and new technologies as integral to design futures and design solutions.
Ms. Grant is also the current President of the San Francisco Chapter of the National Organization of Minority Architects (SFNOMA) and ACADIA Board member; a 2019 YBCA100 honoree, 2020 CEDAW Women's Human Rights honoree, and the 2020 10thAnnual J. Max Bond Jr. Lecturer.
blink!LAB has three mandates – A commitment to Design Exploration, Advocacy for Holistic Solutions, and the Integration of Technology as a central component for a regenerative society.
The zoom event link will be sent to your email upon registration.
Share This Story, Choose Your Platform!