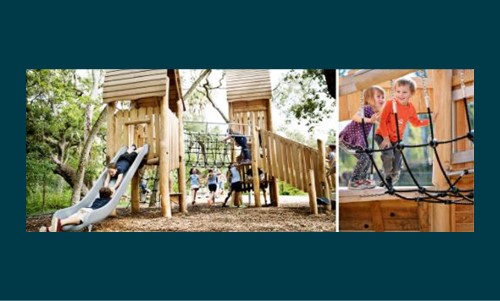 Kompan Designing for Active Nature Webinar
November 19 @ 4:00 pm

-

5:00 pm
We are seeing a trend toward nature-based play and play in nature in parks and outdoor spaces. In this session we will review the current research on the benefits of nature and nature play for health and wellness and share ideas on designing a built environment that works with nature to support the benefits of active outdoor play. This session will include a review of research and case studies of successful designs for active play spaces that work with the natural environment and enhance nature play. (one CEU credit)
Learning intentions:
Discuss trends in outdoor nature-based play and play in nature
Identify design features in outdoor play environments that support play in nature
Learn how to critique playground design to make the most out of natural features while being compliant with safety criteria.
Dr. Suzanne Quinn, PhD. is the Manager for the KOMPAN Play Institute, Americas and has over 20 years experience as an educator, early years practitioner, teacher educator, and researcher. She is the co-editor of The Routledge Handbook of International Perspectives on Early Childhood Education (2018) with J. Roopnarine, J. Johnson, and M. Patte and Living with Children: A Froebelian Approach to Working with families and Communities (2019) edited by Tina Bruce, P. Elfer, S. Powell and L. Werth, as well as several empirical articles and chapters in peer reviewed publications.
Diana Molina has an MA in landscape architecture and has worked both in the US and Europe as a designer and urban planning researcher. In her role at KOMPAN, she specializes in the design and realization of destination playgrounds throughout North America. Her aim is to create fun, inclusive spaces for children that reflect the richness of their com-munities.